Famous Doctor Horowitz Bankruptcy Responds with "Adversary Proceeding" Suing The Third Circuit Court Land Grabbers with the Help of Pro Se Legal Aide .com

by
Sherri Kane
Dr. Leonard G. Horowitz, the internationally-renowned expert in public health, whose many scientific publications, books, and five documentary films have vetted health risks from vaccines, has been forced into Chapter 13 Bankruptcy, according to documents filed in Honolulu on March 9, 2016. (Click to open pdf of: (1) Adversary Proceeding Complaint March 9 2015; and (2) Motion for Preliminary Injunction and Stay Extension with Exhibits, filed 3-18-2016 [28.4MB].
The 63-year-old Philadelphia native has influenced many governments worldwide to cautiously reconsider "immunizations."
Locally, the Hawaii County Council voted to oppose mandatory injections by a nearly unanimous 7-1 vote in the wake of the H1N1 Swine Flu fright in 2009, largely due to Horowitz's research and writings. In March, 2016, JudicialCorruptionNews.com broke the story of Hawaii Senator Rosalyn Baker getting caught in a bribery scandal with Pfizer/Monsanto lobbyists in an article written by Horowitz, this investigative journalist, and anonymous lawyers. The natural health activist has been a thorn in the side of Big Pharma for a quarter century.
Horowitz is the honored author and filmmaker who trounced Hawaii Senator Josh Green, M.D., and Dr. Sarah Park, chairwoman on the "National Biodefense Science Board" and State of Hawaii's chief epidemiologist, in the "Great Vaccine Debate of 2015." Produced by PBS Hawaii, Dr. Horowitz and Dr. Janet Edgehill blasted Hawaii's most popular health officials for their blind malfeasance. Dr. Park's bias, Horowitz revealed, neglected commercial crime, global genocides, and man-made laboratory sourced outbreaks, in favor of recommending drugs and vaccines being stockpiled by the federal government.
"Taxpayers are paying to feed 'the beast' that is killing all of us, as officials neglect the commercial crime underlying the 'outbreaks.' This is neglected 'crisis capitalism' instigated by the drug companies and PharmaMedia to boost sales of dangerous prescriptions," Dr. Horowitz posits.
But if you don't vibe well to Horowitz's form of heroism–opposing "the beast" and exposing pharmaceutical genocide–the doctor's simple solutions to the world's most challenging health problems is another rub against people who view Horowitz as a "quack" rather than "genius."
Dr. Horowitz's "medical paradigm shattering" theories and products feature the frequency at which bees buzz to produce honey, levitate miraculously with inadequate wings flapping in a figure 8, vibrating in sync (i.e., "phase-locking" in physics) with the resonance of chlorophyll. Dr. Horowitz has pioneered the notion that everything works better, most miraculously, in the "Spirit of 528," reflecting rainbow hearts and central sunshine–greenish yellow color and related acoustics. Horowitz's The Book of 528: Prosperity Key of LOVE best explains the reason bees are able to fly with 528Hz frequency of sound in harmony with 528nm of light to produce honey and sustain organic agriculture.
Horowitz, working with experts in water science, including the famous Japanese crystallographer, Dr. Masaru Emoto, disproved the generally held notion that water is unable to hold an electrical charge. Before a gathering of doctors  in 2008, in a lecture titled, "Hydro-engineering Freedom from Infectious Diseases," Horowitz demonstrated enough electricity in a liter of water to cause eight "zapped" physicians to be shocked twice on-stage from the "Power of LOVE/528."
"We can heal the world by making and celebrating 'medicinal music,'" the doctor has argued repeatedly to officials with deaf ears and blindly biased eyes incapable of accepting irrefutable science.
"We don't need to poison everyone and everything to sustain ourselves. That poisoning paradigm is sick," the doctor explains. "The energizing paradigm featuring 'LOVE/528' works very well."
As a result of the controversial doctor's best-selling books and films, many view his persecution and malicious prosecution by corrupt lawyers and judges in Hawaii as retaliation for his whistleblowing and pioneering achievements in natural medicine.
Horowitz slams the drug cartel that is heavily invested in his neighborhood, that is the Puna District on the Big Island. The Harvard-trained expert in emerging diseases has advanced bio-enegizing products and inventions that directly compete with Big Pharma and Big Biotech. His earth shattering ideas in his "Natural Cure for Global Warming" captivate scientists and lay persons alike. His products, including Liquid Dentist and OxySilver are revolutionizing dentistry and medicine.
"Simple understandings can terminate the archaic and barbaric slash, burn, and poison paradigm of disease care," the doctor lectures.
The Dark Side of Paradise
Political observers say that the mob is ejecting Horowitz from his Hawaii property because it makes good business sense.
The doctor's "Creator's Rainbow Spa" on the Big Island is in the heart of Hawaii's expanding geothermal enterprise, and multi-billion-dollar marijuana trade. And even worse, federal officials have held conferences condemning the Puna District as the nation's "methamphetamine capital."
So it makes good business sense for the mob, operating through the prosecutor's office and Third Circuit Court judges, to protect turf that yields $3.5 billion in contraband annually.
"How the drugs get off island is no mystery," said one anonymous source close to the action. "The drugs must leave through ships and planes. Do you see those big 'military' planes flying in and out of Hilo? That's an ideal way for massive amounts of drugs leave the island. Hilo Harbor is another good route."
This intelligence indicts Mayor Billy Kenoi who in 2015 was charged with embezzling more than $100,000 of taxpayer money to buy everything from surf boards to "hostess services."
Almost no one cared about any of this before Hawaii County Council Woman, Margaret Wille, began a crusade to clean up the Big Island's corruption and political nepotism. She's still working against the odds.
The Drug Mob's Thievery Compels Horowitz's Bankruptcy
Dr. Horowitz's persecution in Hawaii began in 2004 when he, on behalf of his ministry, naively purchased a "Bed & Breakfast" from a convicted drug dealer, Cecil Loran Lee. The doctor did not know that Lee had been busted for growing 330 marijuana plants at the Steam Vent Inn and Health Retreat on Rt. 130 in Pahoa. No one informed Horowitz that Lee had defrauded two previous buyers resulting in the title to the property being "encumbered." Horowitz had no knowledge that an air strip bordered the property from which Lee's cronies trafficked bales of pot. Lee failed to disclose the property had been seized by the feds and encumbered by defrauded buyer Philip Maise.
Maise was a Wells Fargo loan officer who tracked Lee's money being laundered through the Territorial Savings Bank and a notarizing official named Collins Tomei working at the Hilo branch.
Lee's failure to disclose the aforementioned facts, and view of Horowitz as his next sucker, engaged Horowitz and Maise in continuous litigation since 2004, ultimately bankrupting Horowitz.
Lee was punished by Maise and a different Third Circuit Judge, Gregg Nakamura, who honorably recused himself from Horowitz's proceedings after finding Lee had manufactured many illegal records in Maise's two earlier cases to defraud the court.
Lee was widely known as troublesome to County officials who also concealed the aforementioned facts from Horowitz. Their secrets evidenced widespread organized crime on the Big Island, especially in his neighborhood.
Shocking revelations came to Horowitz's attention from memos provided by Maise who had worked with Island Title Escrow officials before Horowitz arrived on the scene. The Island Title Co. (working with Stewart Title Co.) failed to do a reasonable search of Maise's and Lee's encumbrances on title. Alternatively, and more likely, they administered an organized hit against the "rich Jewish doctor from the mainland."
Brenda Iaone, the escrow agent at Island Title, purposely withheld her knowledge that the federal lien and Maise's had encumbered the title. Instead of telling the doctor he would get into the middle of this litigation nightmare, and soon need to be making his mortgage payments to Lee's judgment creditor, Maise–Island Title referred Horowitz to attorney Glenn S. Hara (before he became Judge Glenn S. Hara of the Third Circuit Court of Hawaii). This appears to be how Horowitz was set up to go down.
Initially, Lee and his "good ole boy network" of drug-trafficking land thieves threatened to steal Horowitz's  deposit money, and after the doctor resisted, the mob attempted to recover the Property after the sale through fraudulent foreclosure actions and a series of malicious prosecutions all before the willfully blind eyes of four Third Circuit Court judges.
Days before the doctor's scheduled closing of escrow, Lee and his cronie, Herbert M. Ritke, extorted Horowitz to pay another $150,000 more than was contracted. The extortion prompted Island Title Co. officials to refer their "client" to Glenn S. Hara, to prepare a settlement agreement for closing.
At that time, Attorney Hara was, or should have been, mindful of Lee's repeated trouble with the law, since Lee had already defrauded Maise, who bought the same property using the same escrow company–Island Title. Hara drafted Horowitz's "Agreement for Closing Escrow" to supposedly protect the doctor from Lee's threats. But Hara miss-titled the Agreement. Hara should have named it "Addendum to the Mortgage." Instead, he titled it a separate agreement that Lee later altered to bring a eleven-year-old foreclosure lawsuit, Civ. No. 05-1-0196. The whole thing might have been avoided had Hara not conspired with Horowitz's subsequent lawyer, John S. Carroll, to neglect to summons Hara and enter the "The Hara File" as evidence during the trial (that is, witness tampering, evidence tampering, and obstruction of justice).  The conspirators made sure Judge Hara would not be summoned to testify in the trial of Lee v. Horowitz, et. al.
Evil Reaching Up From the Grave
Five years into the case, and a year after Dr. Horowitz prevailed at trial despite all the fraud upon the court, Lee died insolvent, and without leaving a will. One would think that Horowitz's case was thereby over, especially since Horowitz was awarded $200,000.00 in damages from Lee's fraud, and the foreclosure was denied by Judge Ronald Ibarra. But this was just the beginning of a new nightmare. . . .
Between May 15-28, 2009, attorney Paul J. Sulla, Jr. suddenly appeared and took over Lee's estate and case as a self-appointed "personal representative." Sulla evaded probate court, and instantly substituted for Lee a judgment-proof drifter, "Jason Hester," as an alleged "Substitute Plaintiff" and "Overseer" of a new "church" (i.e., constructive trust) that Sulla manufactured with a set of forgeries included in his "Articles of Incorporation" used to continue the litigation to steal Horowitz's money and property.
Sulla is a Hawaii Supreme Court Publicly Censured lawyer with a terrible reputation for defrauding tax officials and clients sheltering income through fake trusts.
Sulla immediately falsely claimed Hester was Lee's "nephew," and Judge Ronald Ibarra blindly accepted Sulla's contrived new "church" and Substitute Plaintiff without any question; despite an objection filed by Horowitz's attorney Carroll, there was no reasonable inquiry conducted by the Court.
Once he had a new plaintiff, Sulla moved the Court, Hester and the fake "church," to extort Horowitz to pay the $200,000 jury award that Sulla and Ibarra "vacated" through a series of violations of court rules and state laws. This maneuvering enabled Sulla to foreclose on Horowitz again!
All the time Sulla concealed his personal conflicting interest in the property as Horowitz's health spa competitor, and as an "attorney surety." Beyond Sulla's actions as a "collection agent" for the sham and insolvent "Gospel of Believer's" "church," in 2008 Sulla incorporated a competing health spa operation only two-miles from Horowitz's estate. This "Hawaiian Sanctuary" complemented Sulla's other investments in "natural medicine," agri-products, and "educational services," including (but not limited to) the "Big Island Ayahuasca Church" illegally manufacturing and trafficking the Class 1 narcotic hallucinogen, "DMT," from locally-grown Banisteriopsis caapi.
Concealed documents proved that Sulla directed and contracted with Hester to act as "Lee's beneficiary" in full view of Judge Ibarra and his subordinate Judge Elizabeth Strance's willful blindness. A chart graphically detailing Sulla's racketeering enterprise, showing the interconnections between Sulla's network of "religious" and business entities and trusts, went neglected by the Court despite this evidence of IRS fraud and contempt of court.
As Lee was dying in Arizona, owing more than $400,000.00 to five judgment creditors from three different cases, Sulla and justices Ibarra and Strance began prosecuting Horowitz for his money or property. This scheme featured Sulla's fraudulent assignments of the doctor's void mortgage and notes to Sulla's new fake "church" and sham plaintiff, Hester.
Exhausted financially beyond $6 million in damages by 2012, and distressed severely by being victimized for nearly a decade by his own lawyers and Big Island judges, the doctor was forced to begin to study law to protect his own rights and properties.
To help himself, as well as others similarly railroaded, Dr. Horowitz developed ProSeLegalAide.com–a website and online service for self-helpers combating evil in the courts.
Horowitz put his knowledge and pro se instruction to work against Judges Strance and Ibarra who repeatedly reprimanded and prejudiced the doctor as a pro se litigant. The judges required the doctor to comply strictly with the rules of the court that they, like attorney Sulla, regularly broke.
Using the ProSeLegalAide.com web service, Horowitz organized his defenses to combat the judicial corruption.
Here are a couple of examples of technical defenses raised by the ProSeLegalAide.com's review of rules and case law:
(1) Sulla filed his complaint against Horowitz to gain "quiet title" to Horowitz's property, and evict the doctor from his home, but failed to get the court's required permission to do so. Thus, the entire "Quiet Title Action" Sulla filed was "wrongful" and any judgment deriving therefrom was void (ab initio).
In other words, that "leave of the court" (i.e., permission to file the complaint) was required under the Rules of the Circuit Courts of Hawaii, Rule 26(b), but neglected by Sulla. That law requires "attorney sureties" who act as debt collectors to get the court's consent, in order to avert conflicting interests.
(2) Sulla also failed to follow the strict requirements to foreclose non-judically after Horowitz prevailed in Lee's judicial foreclosure. These facts provided two more defenses: (a) res judicata/collateral estoppel, and (b) foreclosure fraud.
The Ibarra Court's Complicity in Thievery
Despite all of Horowitz's efforts, and ProSeLegalAide.com instruction, Sulla and the judges made sure the "sucker" couldn't use any legitimate defense. The doctor's "railroading" was effectively administered by "Ibarra's kangaroos."
The Judge was well aware that Sulla concealed his conflicting interests, that he had been litigating as a concealed "real party in interest," and that the "Plaintiff" was a sham.
Judge Ibarra knew that attorney Sulla operated illegally since the seller, Cecil Lee, died in 2009. Previous to that Ibarra knew that Lee had declared bankruptcy in an effort to evade losing his grip around Horowitz's throat.
Ibarra knew that Lee died insolvent, unable to afford Sulla's commission, and that Lee died without leaving a will or any money to pay Sulla to do anything, let alone prosecute Horowitz for another six years.
Judge Ibarra knew that Sulla was funding Horowitz's ongoing persecution using a sham "church" trustee, and self-appointed estate fiduciary, beneficiary, and "personal representative" of Lee–Sulla himself.
The Judges, including Ibarra's subordinates, knew that Sulla manufactured the "Substitute Plaintiff" instantly after Lee's death to keep the lawsuit going.
All of this was done under the willfully-blind eyes aiding-and-abetting evil. (Click to view the cover page of  SULLA's MORTGAGE to HESTER that should have been sufficient proof of Sulla's conflicting interest and cause to dismiss the case.)
The terms of Attorney Sulla's "loan" to Hester enabled Sulla to foreclose on the property for a third time! That is right. Sulla positioned himself to foreclose on Hester (after winning Hester "Quiet Title;" for the shill's failure to pay taxes on the property.
Sulla, Hester, Judges Ibarra and Strance, and Sulla's bribed co-counsel, Stephen D. Whittaker, each knew Hester was a homeless drifter domiciled in California according to public records. Everyone knew Hester could not afford to pay anything, nor had he ever paid anything, including taxes during the six years Sulla claimed Hester owned the property.
In other words, the Court's aided-and-abetted by "willful blindness" Horowitz's railroading by Sulla, knowing full well that Sulla's "loan" to Hester put Sulla in position to "flip the property" to himself at any time.
Bankruptcy Around the Corner

In 2015, Horowitz faced being ejected from the property by the dirty dealings of Ibarra's subordinate, Judge Elizabeth Strance, complicit with Sulla's bribed co-counsel, Stephen Whittaker.
At that point Sherri Kane pleaded with Hawaii County Councilwoman and Attorney Margaret Wille, to come out of retirement to accept the doctor's case. Ms. Wille had been sponsoring her own battles against similar unethical practitioners in government.
After several weeks of researching Horowitz's case, Wille found several rule violations in the procedures Sulla had filed to defraud the court and gain "Hester" quiet title and possession of Dr. Horowitz's property.
A copy of Ms. Wille's Appeal Brief filed 12-9-15 tells the above story in clear legal language. (Evidentiary exhibits are available by clicking: Brief filed Exhibits 12-9-15.)
Horowitz lost title during one of eight bewildering cases. The most outrageously corrupt case was Civ. No. 14-1-0304, wherein the Court gave Horowitz's property away to Sulla's shill, Hester.
Attorney Wille filed for the Court's stay of proceedings pending the outcome of the "first filed case"–Civ. No. 05-1-0196. But she moved the court to no avail, to reconsider its: (1) orders striking Horowitz's counterclaims, maliciously and illegally done multiple times since 2012; (2) rulings that Horowitz has no "standing" to defend his and his ministry's property; and (3) granting of standing to Hester–a total sham–who had no standing whatsoever to plead anything. Compounding that fact, Ibarra granted Hester quiet title without Hester ever appearing to testify of filing one affidavit in any case! Meaning, the court never had any facts before it to made a legal determination regarding Hester's interest in the property versus Sulla's interest, versus Horowitz's interest!
Conclusion with Dr. Horowitz's Prayer
Several years ago, before Dr. Horowitz was forced to study law to protect his reputation, investments, ministry, and community interests, he produced the documentary film Criminal Foundations: Fraudulent Humanitarian Organizations, in which he vetted the world's wealthiest and most powerful multinational corporations exercising their financial interests under the guises of "public health" and "national security."
"What has happened to me in the Third Circuit Court of Hawaii," Horowitz said, "is typical of what is happening globally to civil rights leaders, consumer protection activists, science pioneers, and alternative medicine clinicians, and naturopathic doctors who lead people to far better and safer ways of life. The generic terms for this official malfeasance is called 'regulatory capture' and 'iatrogenocide'. This is where the agencies and organizations entrusted to secure citizens' protection and human rights and safety are infiltrated by special interests–parties that defile laws, damage people, and administer deadly drugs and vaccines for profitable depopulation."
"Here, in 'paradise,'" the doctor concluded, "the Big Island of Hawaii is infested with corrupt politicians and drug dealers who are aided-and-abetted by complicit prosecutors and willfully blind judges. The vitally important roles of law enforcers battling white collar organized crime harming our communities most have been subverted by mob bosses, corrupt lawyers, and soulless judges. These agents of crime and deception divert police officers and investigators away from their racketeering enterprises damaging the public most.
"My case presents a study in judicial corruption for people interested in foreclosure fraud and racketeering enterprises engaged in land thievery and drug trafficking," Dr. Horowitz said. "People everywhere can be helped by understanding how the game of political and judicial corruption is played, and by publications such as this on JudicialCorruptionNews.com.
"I hope my struggles with injustice will have a positive impact, beyond freeing me and my property, to serve the greatest common good for our community and extended family."
– end –
About the Author: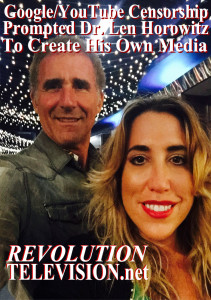 If you do a Google search on Sherri Kane, you will probably notice she has been widely defamed and discredited by a seemingly large group of racist pigs, sexist men who obviously feel their time spent on the Internet libeling her is profitable.
Sherri Kane is America's leading investigative journalist, news commentator, psycho-social analyst, and political activist, specializing in women's issues, human rights,  animals rights, and children's rights.
Sherri investigates, analyzes, and vets the dark world of government and intelligence agencies' corruption, and agents' complicity in organized crime. She refutes the propaganda published for public persuasion, manipulation, and concealment by rogue COINTELPRO agents (that were supposed to have ended their dirty tricks by Acts of Congress). She delves into conspiracy realities so dark that very few people dare to study them. She exposes repeat women's and children's rights violators, child sex traffickers, and human slavery networks, several involving high ranking government officials.
For instance, you may have heard of the political fracas involving certain members of Congress, a high ranking official in the Republican Party, and the mysterious disappearances and abuses of children at "Boys Town" in Nebraska, called "The Franklin Cover-up." Thanks to Ms. Kane's heroic investigative reporting, the matter has now been exposed as "The Franklin Double-coverup."
Ms. Kane is the Vice President of Medical Veritas online journal, has published works in newspapers, magazines and many websites, and has been interviewed worldwide including Tru Tv's Conspiracy Theory with Jesse Ventura,  Al Jazeera's A9 Turkey, The Veritas Show, the BBC's Talk Radio Europe, Late Night In The Midlands, WAC Connecticut, LA Talk Radio, and many others. She is the co-host of The HOROKANE Hour on LNM Radio Network and The Insight Hour on BBSRadio.com with Dr. Leonard Horowitz.
She is currently collaborating with Dr. Horowitz on various projects including Healthy World Organization (HWO), the alternative to the corrupt World Health Organization (WHO), HealthyWorldAffiliates.com, and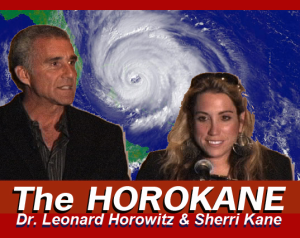 advancing the power of the "528 Hz" frequency of Love and Healing for a Musical Revolution (528Revolution.com) featuring 528Records.com and 528Radio.com.
Ms. Kane wrote the foreword to Dr. Horowitz's latest book, The Book of 528: Prosperity Key of Love. She co-produced and is co-starring in Dr. Horowitz's controversial docu-comedy PHARMAWHORES: The SHOWTIME Sting of Penn & Teller, winner of the 2010 Accolade Award for "Uniqueness in Documentary Filmmaking."
Most recently, Ms. Kane co-authored with Dr. Horowitz Space Pearl Harbor–a historic work examining the transfer of military technology from the U.S. to China, involving fraud in the planned construction of the world's most powerful telescope on the Big Island of Hawaii, the Thirty Meter Telescope (TMT).
Sherri Kane can be contacted by e-mail at: SherriKane@gmail.com.