The "Sherri Kane Obituary" Written by Sherri Kane Three Months Before She was Killed by "The Hawaii Mob"
Background
In early September, 2020, Dr. Leonard Horowitz partner in life, businesses, political activism, and broadcast journalism–Sherri Kane–received solicitations for publishing and film rights by widely-known journalist and media publicist, Frank Parlato.
Frank was the man who broke the NXIVM sex-cult story overlapping investigations by Horowitz and Kane ("The HOROKANE's)"  into the Bronfman crime family, its sisters, ayahuasca, and Hawaii CIA-linked lawyer–Paul J. Sulla, Jr. and Sulla's drug trafficking operation operating from the Big Island.
"Frank" sought to publish "Lenny's" and "Sherri's" Hawaii story detailing the theft of their home and spa, and their stonewalled legal defense against the predicate forger and land thief who victimized them, Paul J. Sulla, Jr. still unfolding in the corrupted courts at this time.
Parlato had, allegedly, negotiated a preliminary deal with HBO and Netflix to develop a documentary film script detailing the couple's saga exposing "The Hawaii Mob." This required additional background on the two activists who were smeared by Sulla and his allies as "The HOROKANE," and damaged by Sulla's protectors in the so-called "Justice Department" and Hawaii "law-enforcement."
To serve this personal "character development" assignment, the couple received instructions from Parlato's agent, Brandon Stickney, to write their obituaries.
On September 19, 2020, Kane submitted the 'auto-obituary' below; and a few days later she awakened from a "nightmare." Sherri declared to Lenny in no uncertain terms that Parlato, "can't be trusted."
Curiously thereafter, without any correspondence from Parlato whatsoever, "Frank" dropped-out of the couple's life and reneged on his appointments, promises, and his publishing contract without explaining or apologizing. To the time of this writing, he hasn't returned calls.
These facts and circumstances lead many to suspect the "obituary assignment" was given in "bad faith," with "ill 'psycho-spiritual' intent."And if so, Sherri will likely 'handle it' from the 'other side.'
Nevertheless, here is Sherri's self-written obituary:
Sherri Kane's Obituary
"In the words of her beloved husband, Dr. Leonard G. Horowitz, 'God didn't have a mold when he created Sherri Kane.'
There will never be another like her, close friends say.
Sherri passed away last week with her 'soul mate,' 'Lenny,' by her side.
Sherri lived her life as a fearless activist and investigative journalist using her keyboard as a weapon to avenge her adversaries' abuse of women and children.
She also had a heart to protect 'non-humans,' as she referred to animals who would often instantly affectionately engage her loving spirit as though she was Saint Francis reincarnated.
Sherri grew up in a small section of urban Philadelphia, and had a very rough childhood. Her father left when she was 8, and she was raised by her single mom and grandmother "Edie," who escaped Warsaw Poland during WWII.
Sherri taught herself to read at age 3, and taught her younger brother to read when she was 7 years old. She was an avid book reader and uncanny speller. She would stay up way past her bedtime, using a flashlight under covers hiding from her mother, reading books knowing the risk. If she was caught, she would be severely punished.
In grade school, Sherri was often referred to by her classmates as 'some kind of a witch.' They were all afraid of her unique power to read their minds. She later came to believe that she inherited this 'gift' from her grandmother who was also a 'psychic' or very 'intuitive.'
Grandma Edie would frequently get visited by the dead, and relayed their messages to Sherri. This experience, and talent, almost got Sherri murdered twice during her childhood by her peers.
The first trauma happened at overnight summer camp. Sherri was only 6-years-old. Older female campers dragged her from her bunk, threw her into a cesspool, and tried to drown her.
The second assault occurred when Sherri was starting a new school at age 11. A group of classmates plotted to lure her up to the top floor of the school, where they threatened to throw her off the roof.
Sherri often spoke of a popular boy in her elementary school that constantly harassed her, preventing her from making friends. So she spent much time alone, and was overjoyed when her mom took a job in the neighboring state, in Atlantic City, NJ. Here Sherri attended a new school. But on the very first day of class, to her shock and dismay, that very same boy showed-up. He spread word that Sherri was a 'witch.'
So again, Sherri had no chance of making friends.
Perhaps the most traumatic event of her childhood was when she was 12. She had a sleep-over at a girlfriend's house. There, the girl's dad molested Sherri while she was on her way to the bathroom.
Sherri refused to return to that girl's home. The following week, the girl's dad arrived in Sherri's driveway, just as Sherri was looking out from her window from the second floor. The maniacal pervert drove his car over Sherri's dog, 'Mitzi,' killing the pet.
Sherri had grown up with Mitzi. They were the same age.
The 'monster' (as Sherri referred to the criminal), after killing Mitzi, then looked-up. He saw Sherri in the window and said, 'This is all your fault because you never returned back to my house.'
This event was extremely devastating to Sherri on many levels. She swore when she was old enough, she would protect other children and animals from monsters like him. This mission resulted in Sherri becoming one of the leading journalists exposing child sex-trafficking networks, while at the same time raising awareness about loving animals. Sherri launched the 'Conscious Species' channel on RevolutionTelevision.net to serve this loving passion.
__________

"She swore when she was old enough, she would protect other children and animals from monsters like him."

__________
Sherri loved the arts and foreign culture too, early on, but grew up in a small town where mostly everyone had a 'provincial mind.' Sherri longed to travel and knew there had to be a bigger world out there. So as early as 14, she ran away from home for a short while, and took a train to New York City with her best girlfriend. They hung out at the infamous Chelsea Hotel.
Between age 18 and 22, Sherri became heavily involved in the fine arts, and became an 'art publisher' for her first husband, Levant Deparis. He was an up-and-coming artist at the time; a true 'master' in reproducing classics, and creating modern pieces too. Levant encouraged Sherri to advance her acting aspirations.
Sherri was soon accepted to study and develop her acting skills at the Lee Strasberg Theatre Institute in NYC where she studied under several masters.
Sherri was no stranger to controversy and always pushed boundaries. At Strasberg, she stood out, once being compared to Marilyn Monroe because of her "similar vulnerabilities," "big presence," and "animated character."
Sherri also had an entrepreneurial spirit, and combined that with her gift in culinary artistry.
When Sherri was 23, she and Levant opened a restaurant called "Dardanelles" in Philadelphia on the oldest square mile in America. Across the cobble-stoned street from the Liberty Bell, and where the Declaration of Independence was signed, Sherri and Levant went into business.  Their cuisine received a 10 star-rating in Philadelphia Magazine after being voted one of the "top 100 restaurants in America".
Levant and Sherri got more than 15-minutes of fame. Not only was Sherri's original recipe for crème brule (which was voted better than that of the famous French restaurant, 'Le Bec Finn,' but controversy brought the couple invitations from David Letterman and Conan's show. After making competing restaurant owners jealous, Sherri and Levant were smeared as 'Fish Nazis.'
Their troubles began with negative press brought by their competitors. Levant was harshly criticized for being unruly with customers. Nevertheless Sherri and Levant prided themselves for running one of the first businesses in America that said 'the customer is not always right.' They hung a sign on the restaurant's front door, that they would no longer serve customers who behaved like 'assholes.'
After 5 years, Sherri wound-up running away from Levant, because he became 'abusive.' She then moved to Los Angeles in 1998 to begin a 'Hollywood career.'
___________
"[Sherri] stood out, once being compared to Marilyn Monroe because of her 'similar vulnerabilities,' 'big presence,' and 'animated character.'"
___________
In Los Angeles, Sherri attended classes at the Beverly Hills Playhouse while working catering jobs. She met many celebrities in that service, including Anne Bankcroft who took a special liking to Sherri. Anne put her hands around Sherri's face. With a loving caress Bankcroft told Sherri what no one had ever told her: "You are so beautiful."
A few weeks later, Sherri got her acting certification, her 'SAG card.' But this celebration was quickly dashed by her blackballing from Hollywood by Ron Howard (aka 'Opie').
Howard took a dislike to Sherri as soon as he saw her. Sherri read his mind. He likened Sherri's character to someone who had abused him in his youth.
A second meeting with Howard on a second film so enraged Howard that he threatened Sherri's agent with pending blacklisting if he ever sent Sherri to work on a Howard film again.
Her Hollywood hopes thusly dashed, Sherri became depressed. She came to a point that she did not know what she wanted to do in life. She realized that being an actress in Hollywood was not what she was called to do.
At that time, Sherri had a roommate whose father was a missionary. He introduced her to the church in which he worked. There, the pastor and his wife convinced Sherri to come and live in the church and run the 'soup kitchen' where she fed many homeless people. There she also accepted Jesus and was baptized.
Sherri's mom was worried her Jewish daughter would 'become a nun.'
Notwithstanding her mother's urging, Sherri left that church when it started becoming 'cult-like.'
She moved out with someone in the church choir, and got married a 2nd time.
Her first job, 'out in the world' again, was an EXPO called the 'Wealth EXPO' with Donald Trump and Anthony Robbins.
There were thousands of folks working at this conference, but Sherri was doing such a great job, that she was moved to Donald Trump's busy book signing booth.
The producer of the conference spotted Sherri, and offered her a more permanent job with the company, called The Learning Annex. Sherri was given the position of introducing speakers, which included Maya Angelou and Marianne Williamson.
Sherri also helped put on seminars for Dr. Eric Pearl, the founder of The Reconnection- that teaches spiritual 'hands-off healing,' similar to Reiki.
At the same time, Sherri was working towards her degree at Santa Monica College for Journalism; and when The Learning Annex closed in Los Angeles, Sherri started interning at Fox News in Los Angeles. There she worked researching stories and writing short news reports for the anchors.
Sherri then ran into Dr. Eric Pearl at another event, and he asked if she would like work with his company.
The first day at that job, there was a folder on Sherri's desk, titled, Live H2O: Concert For The Living Water.  It was to be a concert in 76 countries featuring the water scientist, Dr. Masuro Emoto as the headliner. And Dr. Pearl was one of the speakers. At the event, Sherri would be interviewing the healers with a camera crew behind her.
Two weeks later, Sherri was working at a natural health conference in Pasadena, CA, and one of the keynote speakers at that event walked into Sherri's booth and told her she reminded him of someone from his neighborhood. It was Dr. Leonard Horowitz.
It turned out that indeed, Sherri grew up 5 miles from his neighborhood in Philadelphia. Dr. Horowitz introduced himself and asked Sherri where she was working, and she told him she was assigned to do video interviews at 'Live H2O: Concert For The Living Water.'
Astonishingly, the doctor told Sherri that he was the Executive Producer of that event.
Immediately, Dr. Horowitz asked if Sherri would write his final press release for the worldwide televised concert, which she did.
Five months later, Sherri quit her job working for Eric Pearl, and moved in with her 'soul mate,' Dr. Horowitz, in Laguna Beach.
Over the next few years Sherri worked with "Lenny" to create 528Records.com and 528Radio.com; make several films, create an online television network RevolutionTelevision.net, write many articles, and co-author several books aimed at exposing risks to humanity posed by corrupted government officials and organizations such as the National Cancer Institute and World Health Organization.
Sherri and Lenny later moved from California to Hawaii to create a model natural healing clinic and educational facility featuring a health spa. From that time forward the couple had to overcome outrageous obstacles.
In 2009, their trials and tribulations expanded when a former FBI agent, Ted Gunderson, previously with J. Edgar Hoover's 'COINTELPRO,' mounted a smear campaign against Sherri and Dr. Horowitz.
Delving into Gunderson's background Sherri unearthed unfathomable details about Gunderson's activities and associations with CIA devildoers in the child sex trafficking industry.
In the process, Kane befriended Gunderson's former partner in the CIA, Barbara Hartwell, who retired from 'The Company' in protest to Gunderson's complicity in the pedophile racket. Gunderson wrote to 'Barbara' about his subsequent marriage to Diana Rively–the heiress to Anton LaVey's Church of Satan.
__________
"Her greatest wish was to see justice served."
__________
Additional 'Deep State' devil-doers among Gunderson's subordinates included America's most vile white supremacists. They too were assigned by Gunderson and the CIA to target Barbara, Sherri, Dr. Horowitz, and their friends, to shut them up.
That mob worked hard to stop The HOROKANE from reporting on the unconscionable sex crime syndicate, and stop their impacts in the 'truth movement' and 'patriot community.' From this experience Sherri developed and administered one of Facebook's most active 'PizzaGate' groups, subsequently censored.
The worst attacks came from Gunderson's subordinate Alma C. Ott, aliases "A. True Ott" and "Dr. True Ott."
Ott was a leading white supremacist, an anti-Semitic, neo-Nazi propagandist. Ott acted to destroy Lenny & Sherri's businesses and contributions to humanity.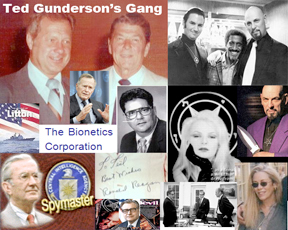 To do so, for example, Ott and his Hollywood underlings created a bogus 'sex tape' that Ott's agents used to blackmail the couple.
While that was happening, one of Ott's associates in Hawaii, formed an alliance with a drug kingpin named Paul J. Sulla Jr.  Sulla maintained multiple connections to the CIA. He was a lawyer capable of influencing judges; and Sulla ended-up stealing Sherri and Lenny's home and health spa in Hawaii.
In the process, Sherri lost her pets and personal possessions, and Lenny lost his life-savings and was forced into bankruptcy.
Sulla, the leading supplier of the illegal hallucinogenic drug called "DMT" (street named "ayahuasca") called on Ott in court action to be Sulla's lead witness against "The HOROKANE."
Ott came up with that name to disparage the couple. It backfired! People loved the concept and Lenny and Sherri used it for publicity: 'The HOROKANE–COINTELPRO's Worst Nightmare!'
But Ott's and Sulla's relentless attacks against the couple kept diverted, distressed, and tied-up in courts for more than a decade.
Undeterred, Sherri and Lenny persisted in investigating and reporting on Ott's and Sulla's well-evidenced crimes on websites such as JudicialCorruptionNews.com; WarOnWeThePeople.com; 528Revolution.com; MedicalVeritas.org; and from RevolutionTelevision.net.
All the above websites Sherri established and principally managed to raise life-saving awareness in service to society. She was passionate about helping to prevent others from being victimized as she and Lenny had been.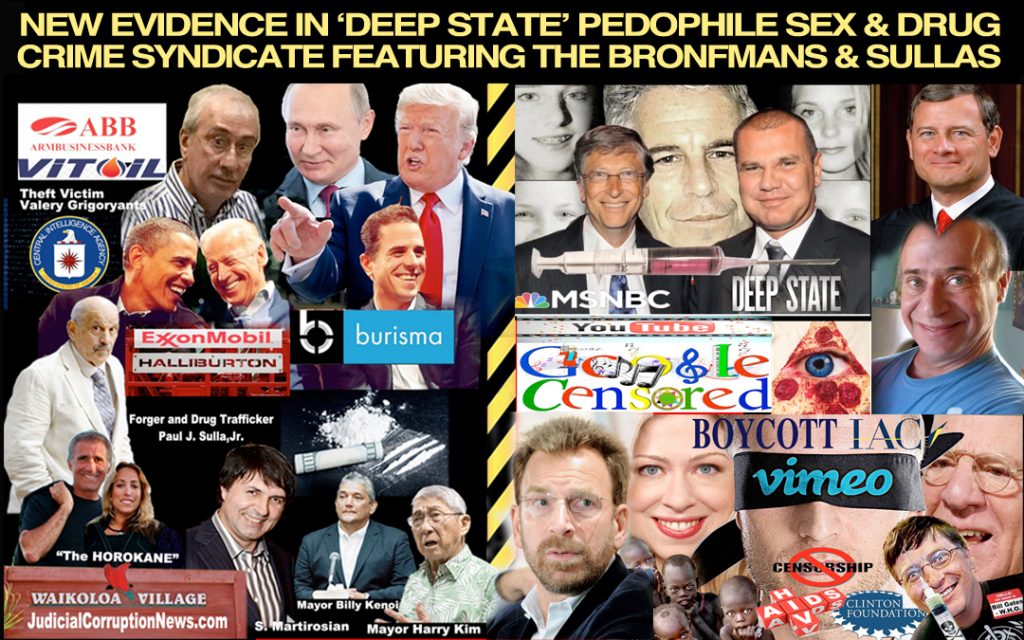 Sulla eventually got indicted for forgery and land theft; and Sulla's son was indicted for child pornography on Sherri's birthday, Feb 27th 2020. Both Sulla's [we]re awaiting trials at the time of this writing.
Sherri always said, 'there is no such thing as "coincidences".' Her greatest wish was to see justice served. Given Sherri's childhood, Sulla's indictment for child sex crimes on her birthday corroborated her philosophy.
Sherri was a larger-then-life character. She lived colorfully and fearlessly in the face of evil. She was a 'beast-slayer'–an avenger against injustice–and would have liked to be remembered as such.
Sherri's noble contributions include pioneering 528Records.com, the world's first 'medicial music' transposition service. Sherri took Lenny's concept that began in 2009, around the time of 'LIVE H2O: Concert for the Living Water,' and grew it into a snowballing industry.
As Dr. Horowitz explains, "Without Sherri's contribution to God, for the world, the '528 Revolution' and this 'medicinal music' earthly blessing would not exist. This evolution in consciousness and healing mathematics will continue to grow and prosper long after we are gone. That makes Sherri and my 'twin flame' accomplishments 'legendary'."
__________
"Sherri was a larger-then-life character. She lived colorfully and fearlessly in the face of evil. She was a 'beast-slayer'–an avenger against injustice–and would have liked to be remembered as such."
__________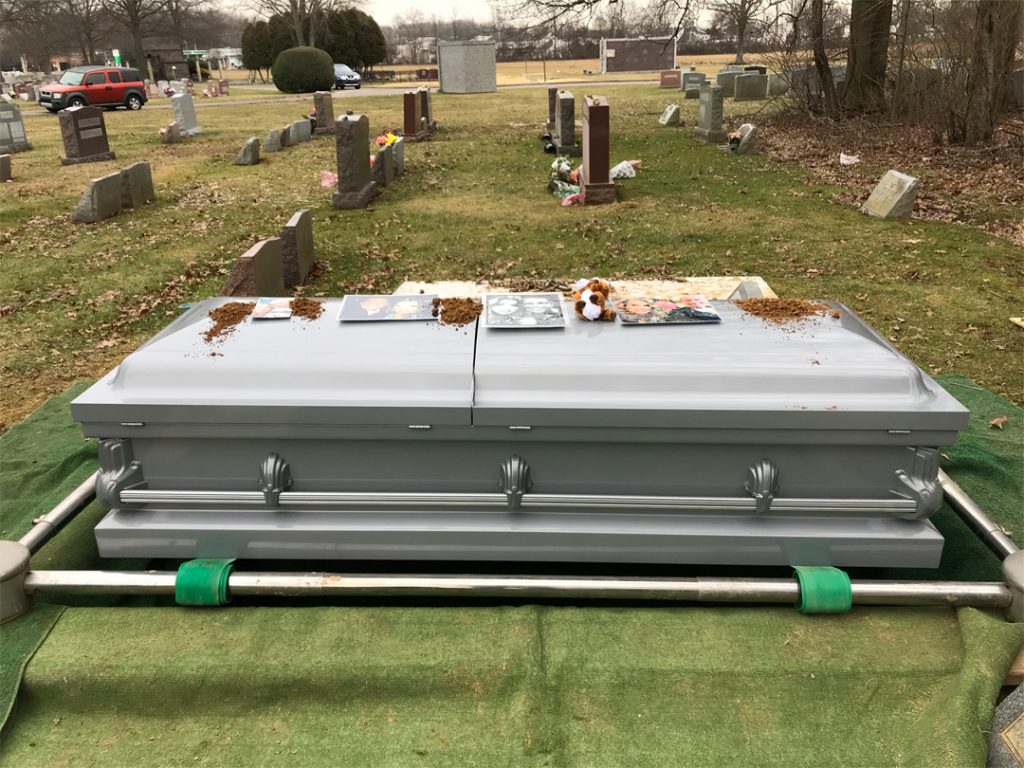 As summarized in the connected FEATURE POST, "everyone who knew Sherri well, knowing the intense power of her spirit, spirituality, beauty, and uncanny metaphysical activity (all mentored by her prophetically-psychic grandmother Edie next to whom Sherri now rests in peace), agreed on this prediction too:  Sherri would surely serve beyond her grave, on the 'other side,' as a beast-slayer, helping to avenge her death and the damage done to others by the criminal psychopaths menacing society.
"Justice shall be administered to the traitors against decency, morality, ethical responsibility, and constitutional duty. Sherri's soul shall arise from her grave to serve this higher calling. There is no doubt about this, and evidence for this is already mounting. . . ."
Two days after Sherri's death, Sulla's main protector–the new Big Island of Hawaii mayor–Mitch Roth–suffered a heart attack. That was no 'coincidence.' That was most likely Sherri. The news of Roth's heart attack broke on the day of Sherri's funeral.
Sherri Kane's greatest wish was to see justice served. Given Sherri's traumatic childhood, Sulla's indictment for child sex crimes on her birthday, and Roth's timely heart attack, Sherri's theology is affirmed.
–End–
CLICK HERE to listen to the Sherri Kane Tribute radio show archive.
Click to Read Top 30 Replies to This Article and Dr. Horowitz's Responses: People Pray for Angelic Retribution for Sherri Kane's Murder
Some Select Sherri Kane Memorabilia