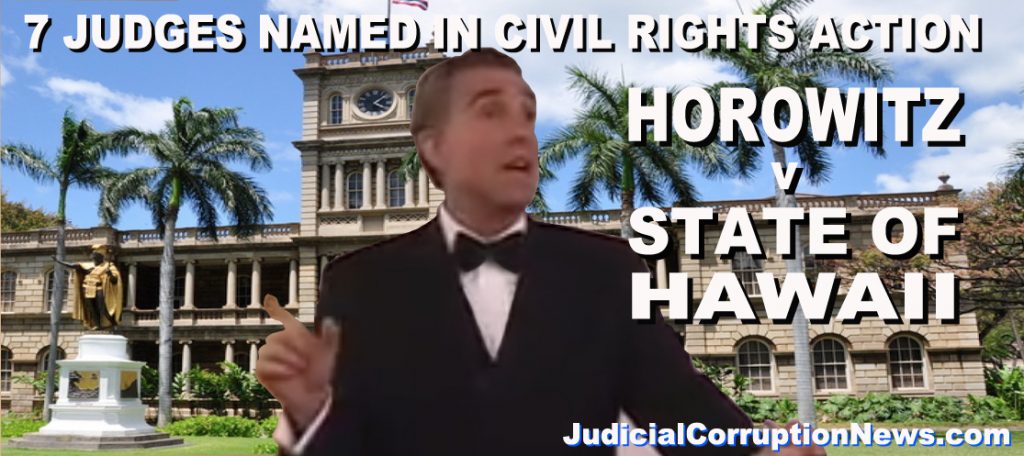 Hawaii Civil Rights Commission Gets Landmark Public Corruption Case
Celebrity Doctor Charges 7 Judges of
Complicity in Property Theft Conspiracy
Honolulu, HI (8-27-19) The Hawaii Civil Rights Commission has received an unprecedented complaint from celebrity consumer protector, Dr. Leonard G. Horowitz, accusing 7 Hawaii judges of conspiring against the multi-award winning author and filmmaker by depriving his civil rights to due process, and $200,000 in mortgage payment funds.
Several properties including a one-of-a-kind health spa featuring Hawaii's only lava-heated steam saunas and geothermal bathing pools, lie in the balance.

In a sworn complaint to the Hawaii Civil Rights Commission, the doctor seeks injunctive relief and more than $2 million in damages caused by the judges "pattern and practice" of favoring Hawaii's leading hallucinogenic drug trafficker, "DMT kingpin," Paul J. Sulla, Jr. 
The judges are accused of aiding-and-abetting by willful-blindness or direct complicity theft of the doctor's money and properties. 
Horowitz is holding the State of Hawaii responsible to defend Big Island judges Glenn S. Hara, Ronald Ibarra, Elizabeth Strance, Melvin H. Fujino, and appellate court judges Lisa M. Ginoza, Katherine G. Leonard, and Alexa D.M. Fujise, accused by Horowitz of retaliating and discriminating against him. The Harvard-trained public health expert has openly opposed the co-conspirators' illegal actions and complicity in Sulla's widely known drug trafficking and money laundering enterprise.

Dr. Horowitz claims a recent decision by the appellate tribunal extends fifteen years of depriving his due process rights and properties.
"This was done by seven judges who compounded a pattern of evidence tampering, witness tampering, and hindering the apprehension of wrongdoers," Horowitz's complaint reads.
The seven judges are alleged to have "concealed substantial probative evidence in the Record on Appeal to hinder and taint due process."
Among the grievances, the appellate judges deemed "waived" their duty as fact finders to properly administer the doctor's $200,000 jury-awarded funds.
After first instructing the jury to issue the award, Judge Ibarra did an about-face nearly two years later. He "vacated" (allegedly seized) the funds used months earlier as a "judgment credit" to pay off the mortgage by his order. Ibarra then deprived Horowitz of his rights to defend his payment and property ownership.

Years after the mortgage was paid, judges Ibarra, Strance and Fujino are alleged to have conspired in the illegal land-grab with attorney Paul J. Sulla, Jr.—the nation's leading supplier of the new 'designer LSD' called 'ayahuasca'–to steal the doctor's property. This triggered the Hawaii Civil Rights Commission's jurisdiction under laws HRS §§ 368-11 and 515-3(2).
Reviewing the Facts
The alleged judicial conspiracy began when Horowitz's first attorney, turned-judge, Glenn Hara, is alleged to have malpracticed. The record shows the judges, Hara and his superior, Ibarra, committed evidence tampering, witness tampering, and hindering Horowitz's defense against Sulla and Sulla's "predecessor-in-interest"–the seller, Cecil Loran Lee.
Lee was predicate felon and convicted large-volume marijuana trafficker who suckered Horowitz into buying the spa.
Thereafter, Hara's fellow judges, beginning with Ibarra, are alleged to have concealed more evidence than had Hara.
Ibarra's administration "whited-out" Hara's handwritten notes in the key file proving Horowitz's defense against Lee's and Sulla's foreclosure fraud.
Ibarra later aided-and-abetted by willful blindness or direct complicity Sulla's conspiracy to deprive the doctor of his Mortgage payment funds, due process rights, and property.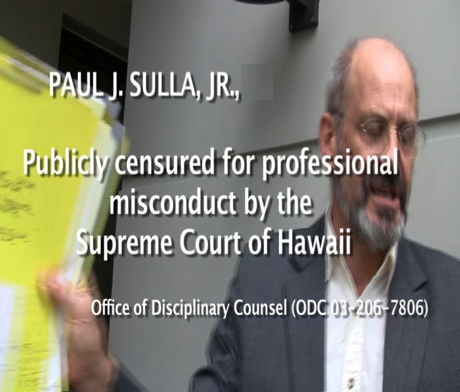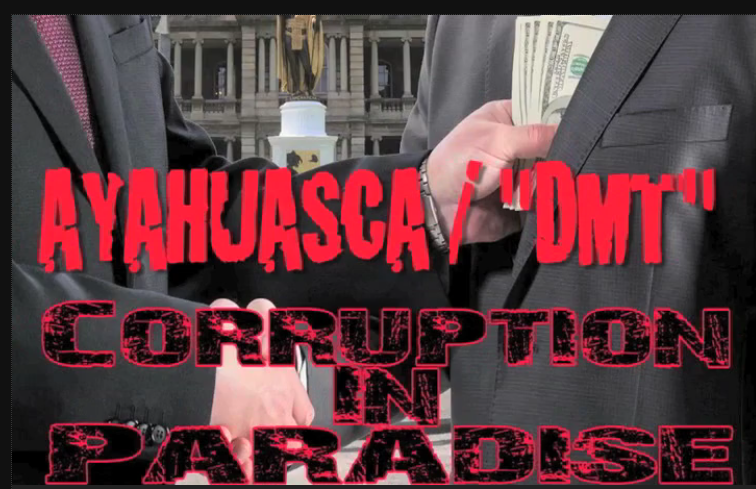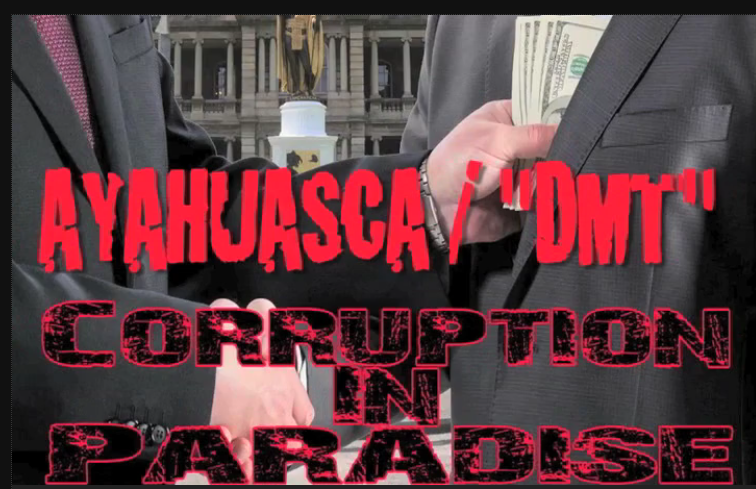 All of the judges' alleged wrongdoings were done in favor of Sulla's "religious" drug trafficking enterprise competing with Horowitz's Judaeo-Christian ministry for the 'religious Property.'

Typically, judges are completely immune from lawsuits claiming civil rights violations, except when they rule without any jurisdiction over the parties and the interests being litigated. In this precedent-setting case these elements are satisfied, making the State of Hawaii liable for the civil rights violations committed by the judges.
Hawaii Civil Rights Commission Jurisdiction
Under these circumstances of alleged public corruption in a land and mortgage transaction, the Hawaii Civil Rights Commission is directed by the legislature to investigate and craft remedies.

The Hawaii Civil Rights Commission customarily refers all such complaints against judges to the Commission on Judicial Conduct, or the Attorney General's office.
But this case is different, Horowitz argues. The doctor cites the laws that require the Hawaii Civil Rights Commission to rule on the alleged misconduct themselves, as well as refer their "express" findings and decision to the civil rights branch of the Federal Bureau of Investigation (FBI).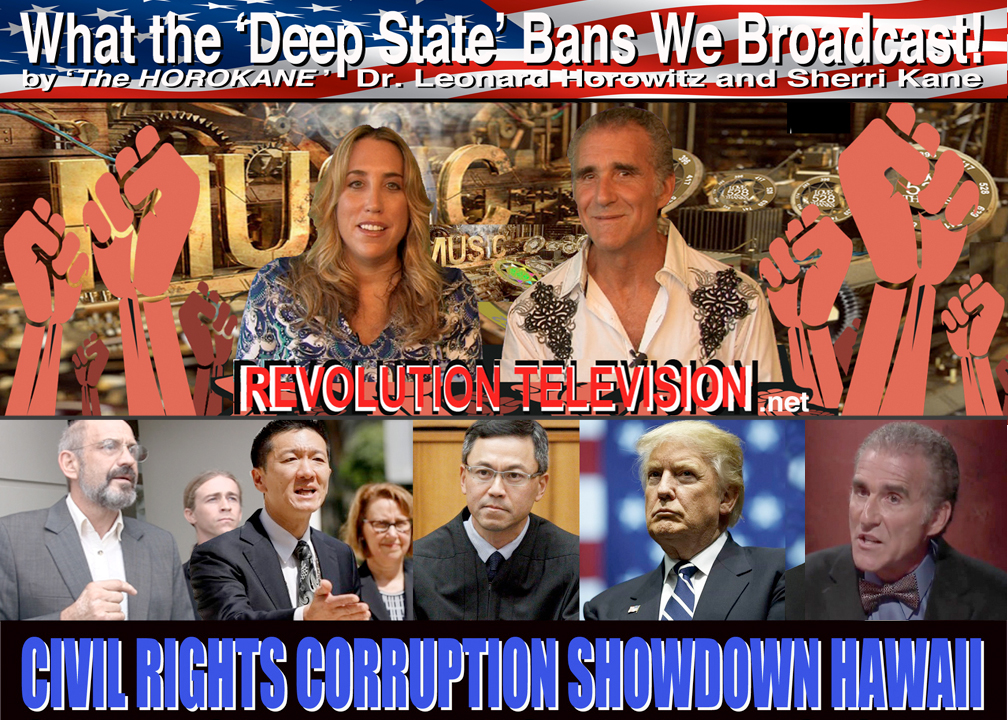 "This branch of the FBI is the exclusive 'appropriate authority' under these exceptional circumstances evidencing white collar organized crime in the judicial branch of government," Dr. Horowitz's complaint concludes.
"Under the circumstances presenting in this case, the State Attorney General's office is not an 'appropriate' authority to administer these matters, nor is the Office of Disciplinary Counsel, as they both neglected and hindered the Complainant's repeated complaints pursuant to these matters," Horowitz wrote pro se, helped by ProSeLegalAide.com.
A copy of the complaint with evidentiary exhibits is available for free downloads HERE.

Justice can "perform its high function in the best way [only if it satisfies] `the appearance of justice'," Horowitz concludes by referencing case law. 
-End-
[Editor's Note:]
At the time of this posting, an article titled Horowitz v 7 Hawaii Judges went to press (September 6, 2019). This occurred as headline news heralded corruption in the U.S. Department of Justice.
At the same time Hawaii Supreme Court Chief Justice Mark Recktenwald, who oversees all of the aforementioned judges, published a proposal to exempt lying lawyers engaged in "covert actions" (such as Sulla) from disciplinary actions. This would establish a national precedent by which other states could similarly protect even mob lawyers damaging people through covert actions such as drug or sex trafficking.
You are, therefore, encouraged to file your opposition to this "appearance of impropriety" by e-mailing your PUBLIC COMMENT, or faxing or snail-mailing your comments, "no later than Friday, September 20, 2019, to the Judiciary Communications & Community Relations Office via the Judiciary's website PUBLIC COMMENT form. Mail to 417 South King Street, Honolulu, HI 96813, or fax 808-539-4801. The office number 539-4910 cannot accept your required written opposition.
So please use the PUBLIC COMMENT form online. Copy and paste into the first open field: "Proposal to Amend Rule 8.4(c) of the Hawaii Rules of Professional Conduct–EXEMPTING COVERT GOVERNMENT INVESTIGATIONS." Then paste and mail your opposing statement in the second open field, such as:
I strongly oppose the "Proposal to Amend Rule 8.4(c) of the Hawaii Rules of Professional Conduct–EXEMPTING COVERT GOVERNMENT INVESTIGATIONS" because:
(1) It is unclear, ill-defined, and lacks 'transparency' defying the positive intent of 'Sunshine Acts' and citizens' participation in government;
(2) Disciplinary oversight and law enforcement has failed miserably to protect citizens against lying lawyers that this proposal would protect and worsen;
(3) This rule change appears to permit lawyers to lie about anything, including "participating" in "covert actions" in which people may be killed, severely injured, or deprived of their rights and properties by rogue agents in government, and possibly the underworld too;
(4) the legislative branch of government (that gives and/or permits the judicial branch of government ethics rules) has not received adequate Notice of this proposed rule change and justification(s) for it;
(5) The public too has not received adequate information about this rule change to give 'informed consent' to this proposal;
(6) Corruption in the Department of Justice is rampant as news headlines herald daily. Shady lawyers lying about participating in assorted crimes committed "under color of law" would further damage DOJ and local courts, in effect, encouraging injustice, citizens' scorn, and potential violence; (6) The civil and criminal justice system depends on "telling the truth, the whole truth, and nothing but the truth."
By permitting government lawyers, or even mob attorneys who claim to be participating (as informants or consultants) in "legal government covert operations," this license to lie and commit fraud rips at the fabric of the American justice system and law enforcement. This unconscionable rule change exclusively favors the covert operators, secret operations, and organized crime syndicates; not just the 'good-guys' in government, and certainly no citizens needing protection from organized crime and corrupted courts.