John Kerry's stepson, Chris Heinz (i.e., Kerry's stepson, who along with Devon Archer [whose roommate worked on the Kerry campaign]) created a partnership firm in China called BHR in which Hunter and Chris's Heinz's firm, Rosemont Seneca Partners joined forces with the Bank of China.
As reported by the Washington Examiner, Hunter Biden and Heinz "co-owned Rosemont Seneca Partners, a $2.4 billion private equity firm. Heinz's college roommate, Devon Archer, was managing partner in the firm. In the spring of 2014, Biden and Archer joined the board of Burisma Holdings, [the] Ukrainian gas company that was at the center of a U.K. money laundering probe. Over the next year, Burisma reportedly paid Biden and Archer's companies over $3 million. . . . Hours after Biden's board appointment went public on May 13, 2014, Heinz emailed Matt Summers and David Wade, two of his [John Kerry]'s top aides at the State Department. . . ."
"This email raises a lot of questions. Why would Chris Heinz distance himself from Hunter Biden's decision to join Burisma's board in an email to John Kerry's senior staff at the State Department?" asked Citizens United President David N. Bossie in a 2019 statement to the Washington Examiner. "It's time for Joe Biden to answer questions about his family's business in the Ukraine and what his own role was in those dealings."
In May, 2018, John Kerry addressed graduates at NYU Abu Dhabi, an event that the school blocked journalists from filming, reported the Associated Press.  The former Secretary of State warned that "true civil discourse" is under threat around the world. While criticizing President Trump, Kerry neglected to mention the 2015 Iran nuclear deal he secured with other world powers opposed and abandoned by Trump.
Bronfman Connections
According to Wikipedia, in April 2013, Bronfman was one of 100 prominent American Jews who sent a letter to Israeli Prime Minister Benjamin Netanyahu urging him to "work closely" with Secretary of State John Kerry "to devise pragmatic initiatives, consistent with Israel's security needs, which would represent Israel's readiness to make painful territorial sacrifices for the sake of peace."[7]
The Wall Street Journal listed Kerry's additional 'backers' including, Edgar Bronfman, Former Chairman, Seagram Company; Edgar Bronfman, Jr., Chairman and CEO, Warner Music Group; Barry Diller, Chairman and CEO, IAC/InterActiveCorp; Roger Altman, Co-Founder and Chairman, Evercore Partners, Inc. In 2004, the two Bronfmans backed Kerry's campaign for the White House as Kerry declared war on FOX News and Ruppert Murdoch for lesser coverage the network gave to the Democratic National Convention, wrote Variety.
John Kerry's biographer John Pike, a contributing writer for Insight magazine, corrected the misinformation surrounding Kerry, including his falsely presumed Irish heritage. Kerry is "not Irish-American, his mother's people are New England Brahmins. For some Massachusetts Democrats, voting even once for a Yankee Brahmin requires three 'Hail Marys' to cleanse the soul, Pike wrote.
"The maternal ancestors of John Forbes Kerry include the Forbeses, who made their fortune starting the Boston-China trade, and the Winthrops, one of whom led the English settlers overseas to Boston and was the first governor of Massachusetts in the 1630s. Another Winthrop was governor of Connecticut from 1676 to 1683.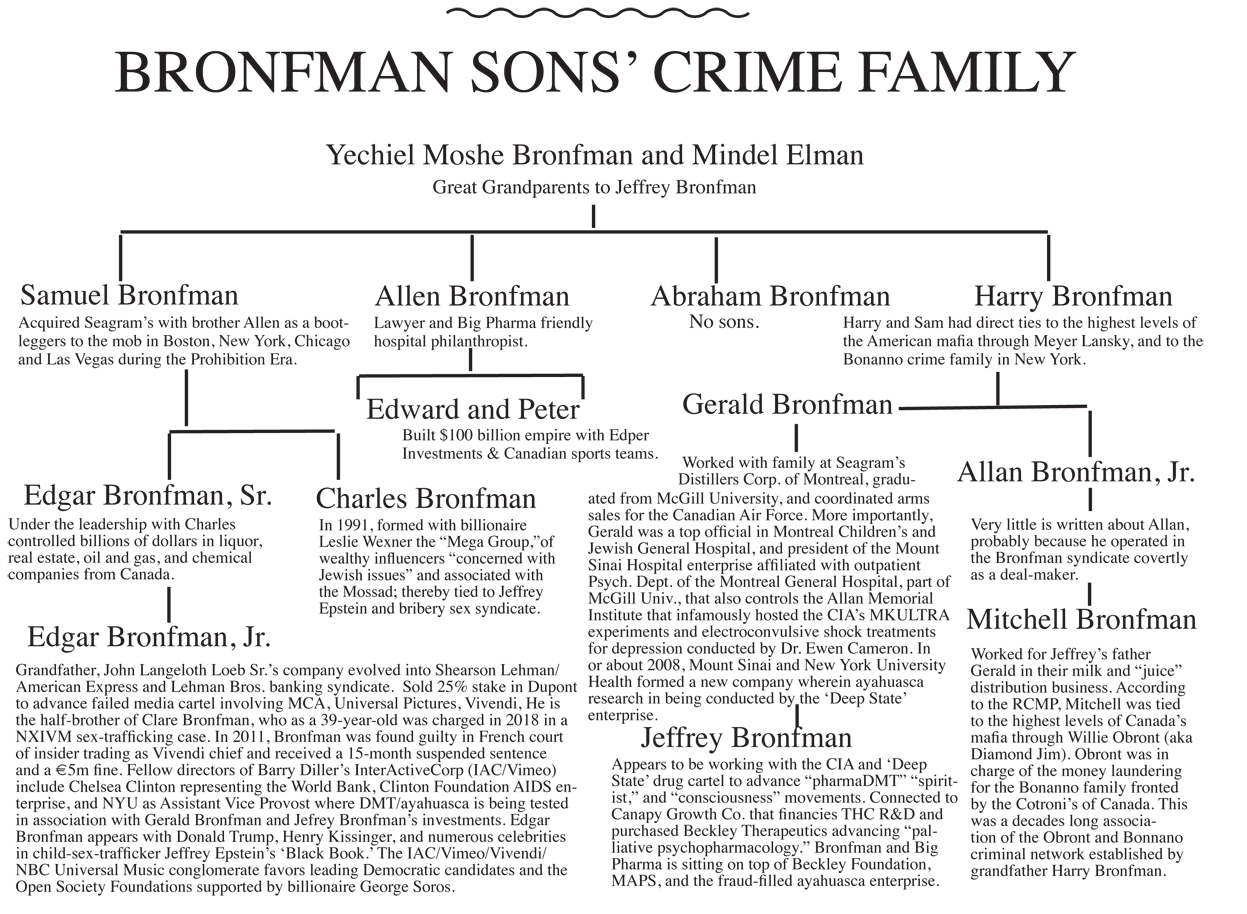 "Kerry says he has known for only about 15 years that his father's mother was in fact Jewish and from the former Austrian empire. He also says he only found out recently, when a Boston Globe reporter informed him of it, that around 1902 his grandfather Kohn, a Jew from Bohemia, changed his name from Kohn to Kerry. . . ."
"If it were understood by the population that he was not Irish, he would never have risen in Massachusetts politics," said a campaign coordinator.
"Heard of Watergate? Get ready for Lowellgate," Pike added. "On Sept. 18, 1972, the evening before the primary election during his second attempt for Congress, Kerry's brother Cameron and one Thomas Vallely, both part of his campaign team, were arrested by Lowell police at 1:40 a.m. and charged with breaking and entering with the intent to commit larceny. The two were apprehended in the basement of a building whose door had been forced open, police said. It housed the headquarters of candidate DiFruscia. The Watergate scandal was making headlines at this time, and it was called the Lowell Watergate.
"They wanted to sever my telephone lines," DiFruscia said recently. Had those lines been cut, Kerry's opponent would not have been able to telephone supporters on Election Day to get out the vote and coordinate poll watchers, vital roles in a close election. "I do not know if they wanted to break into my office," says DiFruscia today. At the time he said, "All my IBM cards and the list of my voter identification in the greater Lowell area are in my headquarters."